News
Welcome to the News section! Here you will find the latest updates about our company and our recent achievements.
Stay informed about our latest developments, product releases, important events, and exciting projects related to
our activities. We are delighted to share information about our successes and innovations with you.
Make sure to regularly check this section to stay
up-to-date with all the company news.
Also leave your email address below and you will be notified of news.
17/11/2023
New Coin "AMENHOTEP & NEFERTITI" 2 Oz Silver Coin 2000 francs Cameroun 2023
Immerse yourself in the mesmerizing history of the legendary Egyptian pharaoh Amenhotep IV and the esteemed queen, Nefertiti, with our latest exclusive collectible coin for mystery. 🌟
🔱 Amenhotep & Nefertiti 2023
#silver #collectible #coin #cameroon #2oz
Available to order now: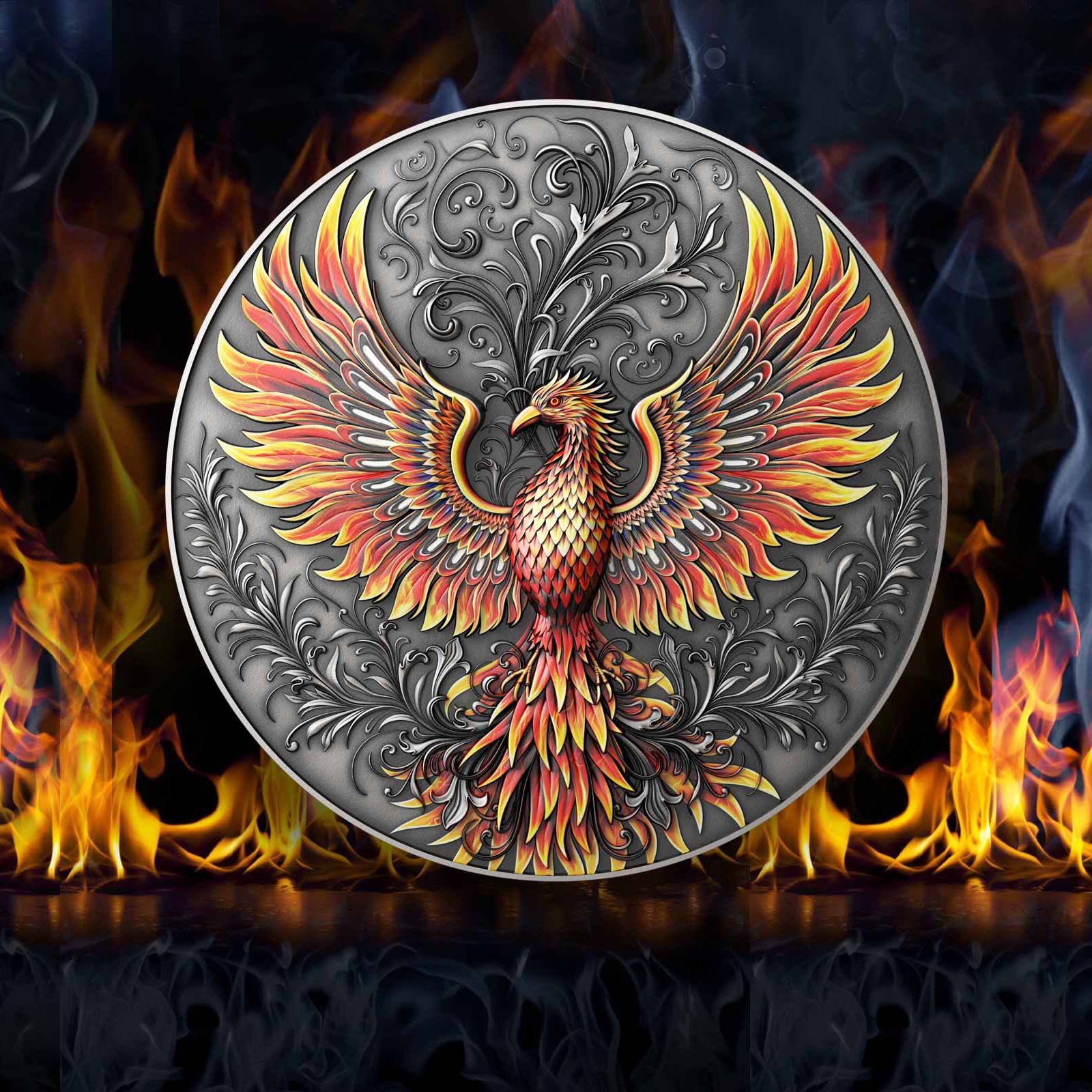 02/11/2023
New Coin "PHOENIX" 1 Oz Silver Coin 2 dollars Niue 2023
The phoenix is a mythical bird associated with resurrection and renewal. As a symbol of eternal life, it rises from the ashes of its own destruction, embodying strength, resilience, and transformation. The majestic phoenix inspires us to embrace change, overcome adversity, and embrace the beauty of new beginnings.
01/11/2023
"GUARDIAN ANGEL" is already presented on AgAuNews
AgAuNews will help you keep up to date with all the best new numismatics!
We are very grateful to AgAuNews for featuring our new coin, the Guardian Angel, on their website. Read more about our amazing coin in the article!
01/11/2023
New Coin "GUARDIAN ANGEL" 2 Oz Silver Coin 2000 francs Cameroun 2023
Benevolent spirits, or divine messengers, tasked with watching over an individual throughout their life, and protecting them from harm.
Guardian Angels are celestial beings, and the belief is that they're assigned to an individual by God. They offer guidance, comfort, assistance, and inspiration to their assigned human, and foster a link between the spiritual and material worlds.
21/09/2023
Did You Catch the Latest in AgAuNews? Fortuna
Staying informed, September 
Do you follow all the news of the numismatic world and know what happened in the world of
AgAu News on September month? We are proud of our team and partners! Thank You!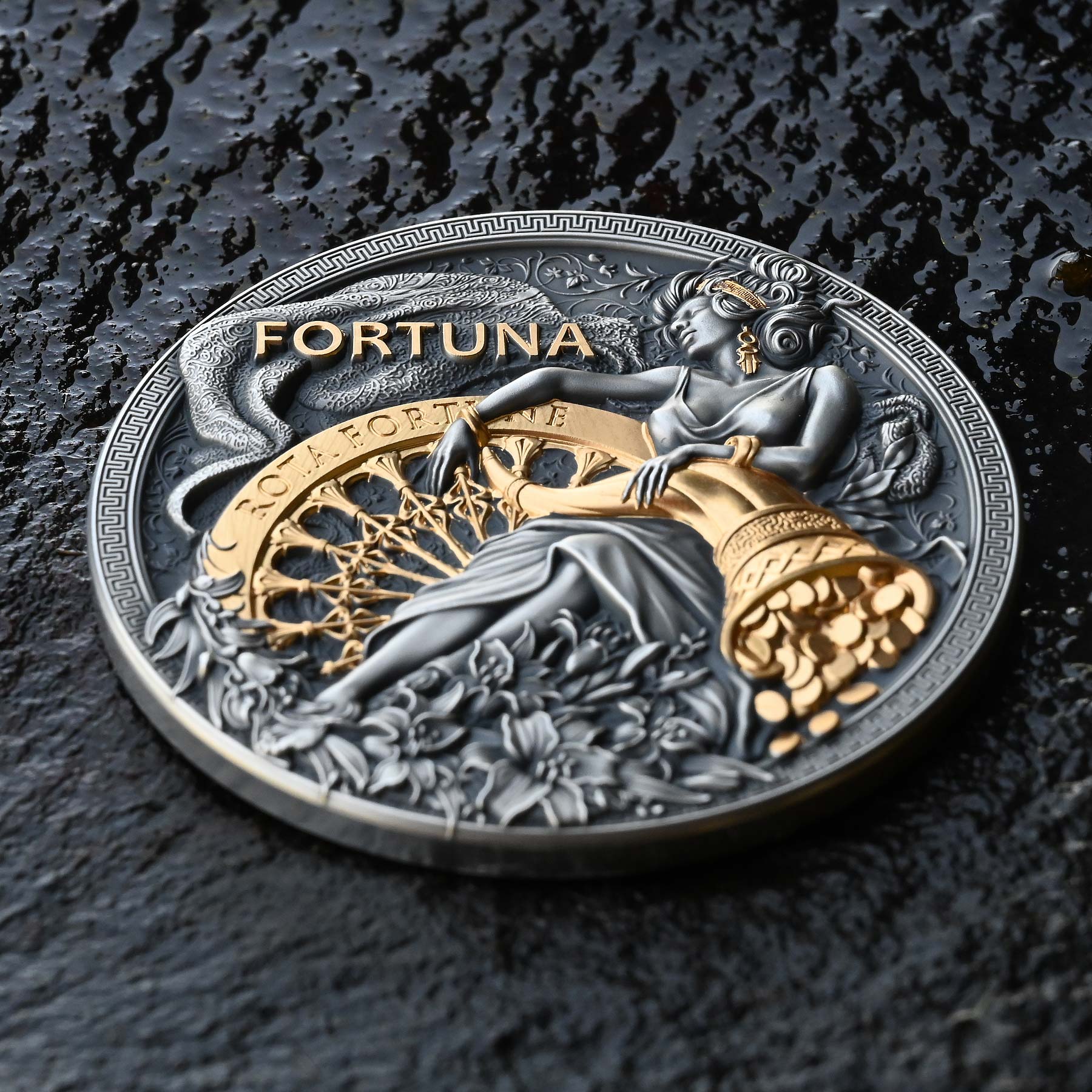 14/09/2023
New Coin "FORTUNA" 2 Oz
Unlock the magic as we invite you to explore the enchantment of our latest masterpiece! Our newest silver collectible coin dedicated to the captivating goddess Fortuna, this coin embodies the essence of luck, fate, and prosperity. Every detail is maticulously crafted, exuding a unique shine and appeal. Ultra high relief and elegance, it is a unique beauty.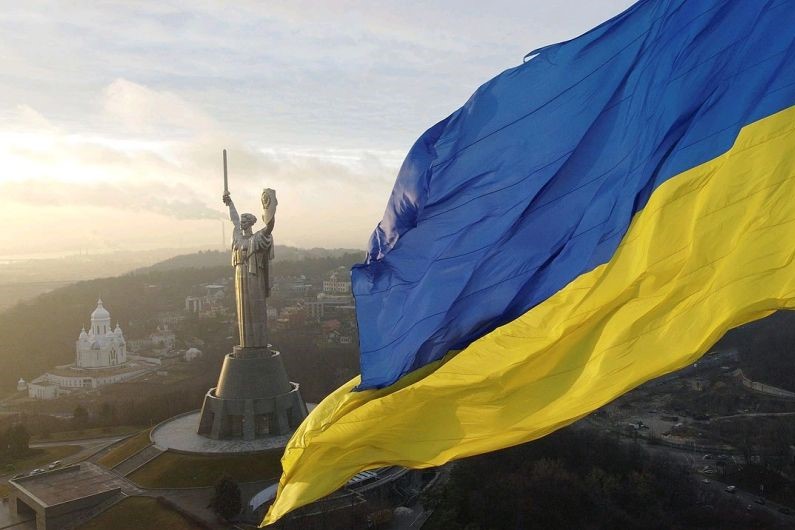 24/08/2023
Commencing Celebrations: Independence Day of Our Ukrainian Allies!
Today is a special day! Today we are commemorating of Independence Day of our dear friends and allies – Ukrainians. You are our colleagues, friends, neighbors, and partners, so in gratitude for your courage and fight, we proudly raise the flags of Ukraine and Lithuania together!
11/08/2023
"World's Fair of Money"
Exciting times at the Pittsburgh "World's Fair of Money". Connecting with numismatic enthusiasts, exploring rare treasures, and diving in to the world of collectible coins.
As we engage with the global numismatic community, we're excited about the potential B2B partnerships and collaborations that lie ahead.
04/08/2023
Meeting calendar World's Fair of Money
Unlocking New Possibilities – Registrations for Meetings Now Open
We are pleased to announce our #visit to the esteemed World's Fair of Money® at the renowned David L. Lawrence Convention Center in Pittsburgh, PA (USA)! Let's meet next week and embark on an unforgettable #numismatic journey together!
Contac's of our team:
E-mail: sales@ts-coin.com
Meeting calendar: https://byt.it/x8fLc